3 x 10W
fast-charge
wireless pads
FaceTime,
video playback stand
Patent-pending
hinge for three positions
Type-C PD input
(use your new MacBook charger)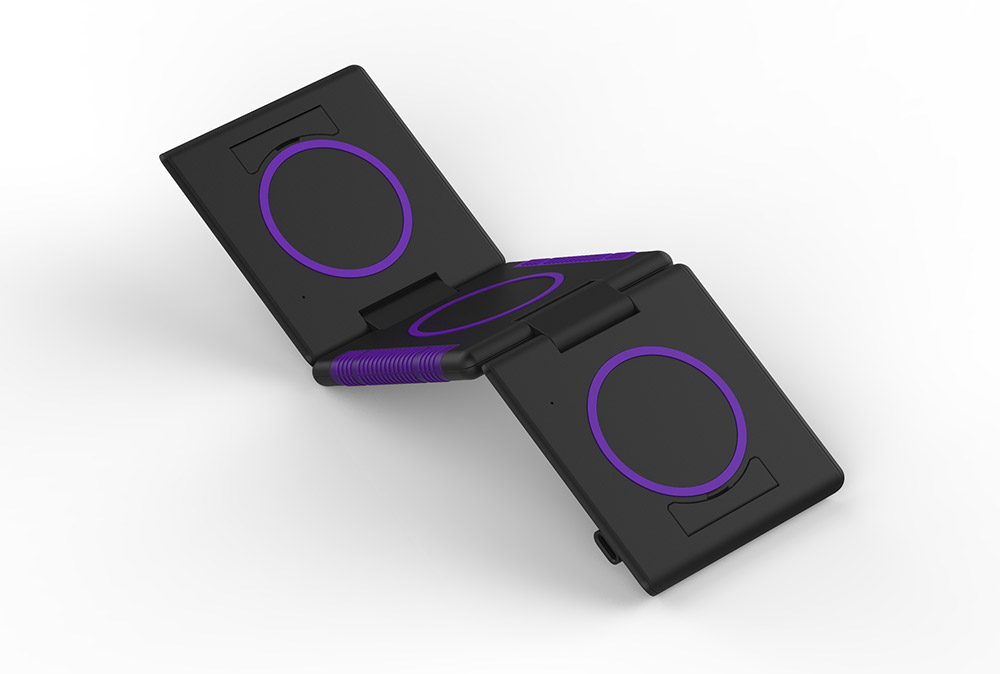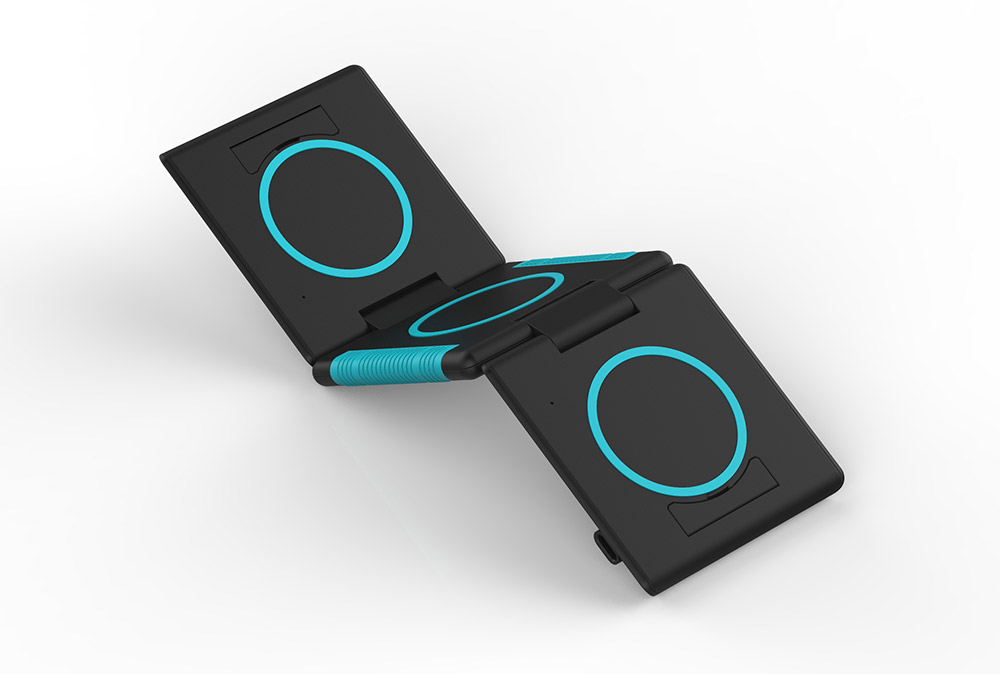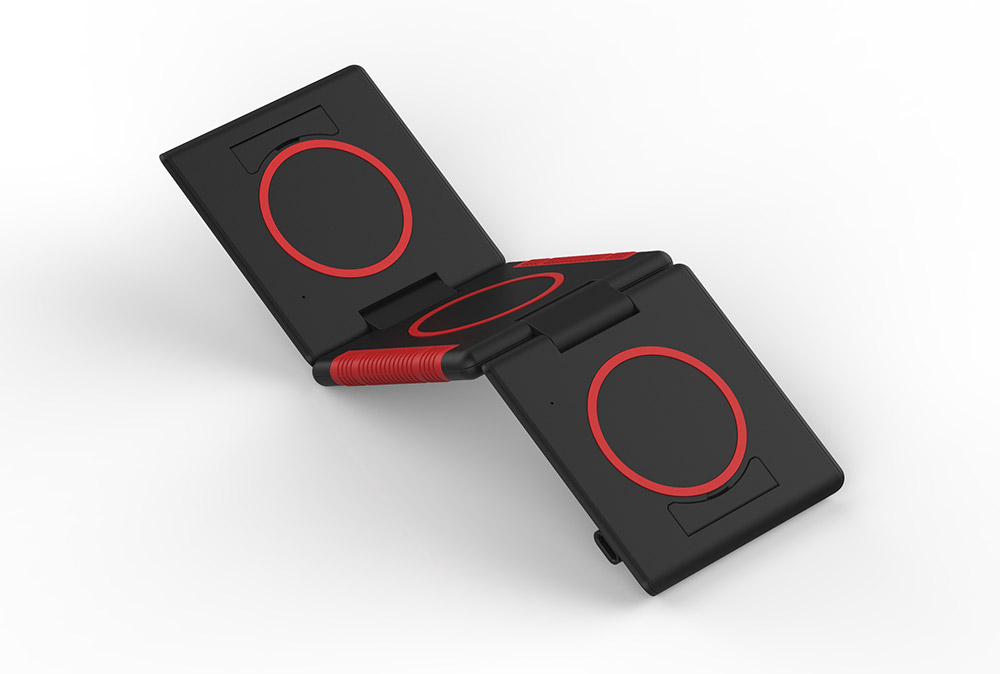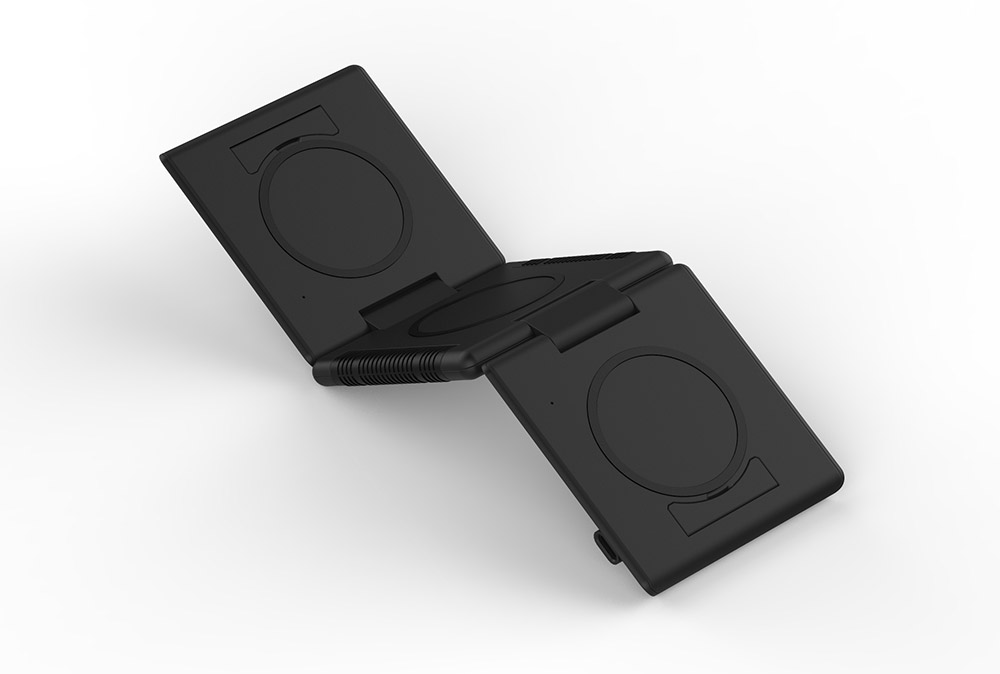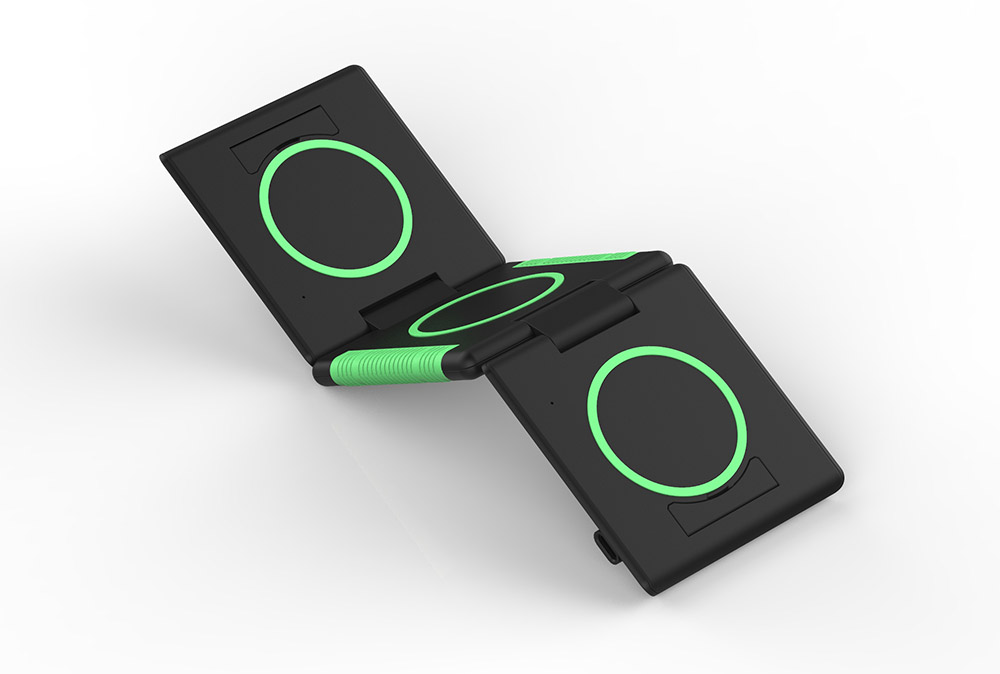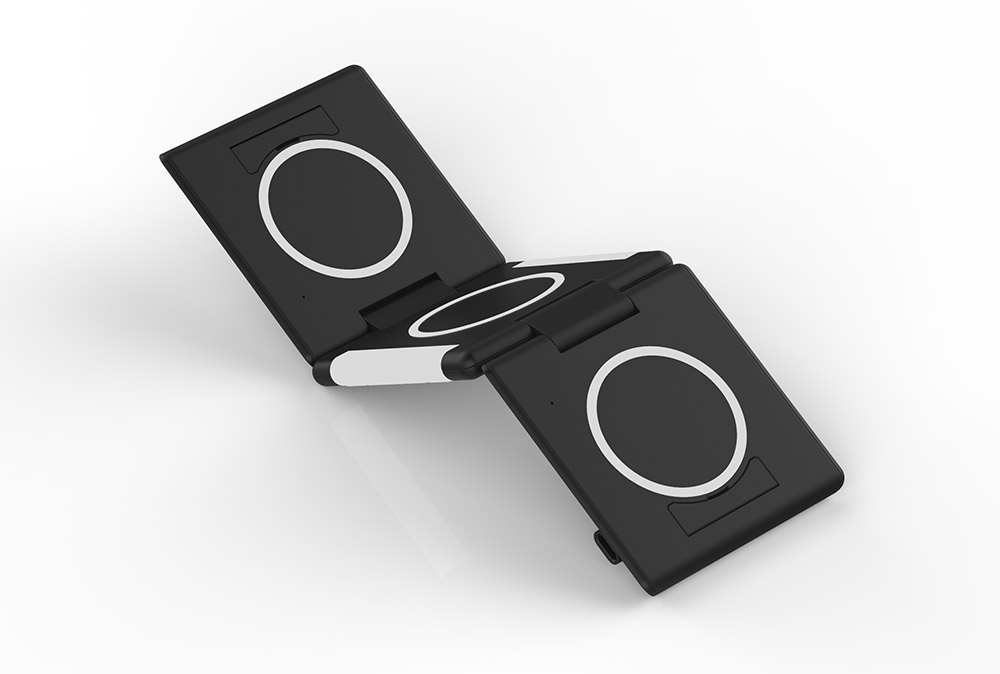 Apple
Samsung &
Qi Compatible

Compatible with
Apple Watch
Series 1, 2, & 3
Stacks & fits into
2" travel case
Powerful
With 3 10W wireless charging pads, Unravel wirelessly charges your devices fast.
PORTABLE
Stack it into a neat 2-inch stack, throw it into the Unravel travel case and take it with you anywhere you go.
Versatile
A patent-pending hinge allows for three orientations. And powered by PD, means you can swap out for your laptop charger when your're on-the-go.
INPUT
USB-C PD — Compatible with any Type-C USB-C PD adapter. Use with 60W for max speed for using all three panels at 10W.
OUTPUT
10W + 10W + 10W wireless charging coils
BATTERIES
No batteries built-in. Unravel requires a wall outlet or PD power bank for use
COMPATIBILITY
All Qi-enabled wireless charging phones, Apple Watches Series 1-3 (with current firmware)
DIMENSIONS
88 mm x 88 mm x 30 mm (stacked), 270 mm x 88 mm x 10 mm (flat)
PRODUCT SKUS
UNWBK03, UNWBL03, UNWGL03, UNWPU03, UNWRE03
IN THE BOX
Unravel wireless charger / 60W Type-C PD adapter / Instruction manual
REVIEWS
Perfect for galaxy s8
I'm really happy with it! With my galaxy s8 it works perfectly
Improving my day to day
Working great! 😀
I use it daily for my devices and works flawlessly
highly functional and attractive
I couldn't be happier with my new charger--it works great! Design is highly functional and attractive. I bought the Ampere charger because I'm not a Mac user and it seemed higher-powered and more compact than similar chargers. The packaging is well-coordinated for all the pieces. and instruction manual is thorough. You folks have done a remarkable job and exceeded all expectations!
Shipping time 1 week to western US.
Perfect ❤
I just received my package today, everything is working perfectly!
You definitely made a quality product.
Keep up the great work Ampere ❤
Great Wireless "travel" charging device
Pros charges ( 2 ) Qi wireless devices at the same time.
Con I have an Apple Watch 2 ( charges with NO problem ) our second Apple Watch 3 (( have no charging effects at all ))
I purchased a second Unravel, with the same Apple Watch 3 issues, hence I have sent an email to the FB messenger, and was in touch with a tech who sent a prepaid label for return, and unfortunately will have to wait 2 or 3 weeks.
We had a great time while on vacation, and was able to share a charge with a fellow airline passenger who could not get a charge at the airport, as all the charging stations where filled. He was in love.
Love the product, as I am a backer, would love to see the product soar. I am sure a fix is in route for Apple Watch 3 series.